"Healing Hands" For Your Pet
Our treatments are recommended by a German vet:
"I hereby confirm from my veterinary point of view the apparently beneficial effect of the treatment by Ms. Jennifer Eisenecker. She seems to have a good, empathetic ability to connect with animals, The dogs, which have been treated by her in my presence, seemed to enjoy the treatment very much. Her therapy seems to be a good supplement to classical veterinary medicine."
Treatments for animals are provided in the comfort of your home or stable in Singapore. Your pet will not be stressed out by traveling in its crate which it may associate with a visit at the vet and feel distressed about.
During a treatment it can happen that the animal makes unusual sounds of relief. It is not uncommon for animals to show their gratitude after the treatment. Jennifer has a strong natural connection with animals. They trust her and often "ask her for help". Once the energy starts to flow, the animal patient often presses the body part which needs treatment into her hands.
Animal Dialogues
During a treatment animals often communicate, particularly dogs. The communication can become particularly intersting if you have 2 or more animals. The animals might comfort or encourage each other, or simply give each other company, just like humans who accompany each other to a doctor's visit. Even extremely jealous dogs suddenly don't seem to care any more that the attention is on someone else.
A compilation of the most memorable animal dialogues will be coming soon.
Details & Fees
The energetic treatment for your pet will take place in your home or stable, usually during non-office hours. Please calculate about one hour for the consultation and treatment.
Energetic treatment for animals (house visit): S$200
In the rare event that your pet does not want to be treated (this rarely happens, but it can occur) we will only charge S$50 as a nominal fee to cover transportation and time.
Testimonials
Treatment for Arthrosis
"Jenny and I are new neighbours – on occasion we see each other and we say hello. I am mummy to lovely 10+ years cross-bread rescue dog Brownie, who has 3 legs, his 4th hind leg is a stump (due to an operation he had some years ago). As a result of this brownie compensates and has to rely heavily on two of his legs. Two Sunday's ago, Jennifer who unsolicited came in and layed her hands on Brownie when we happened to catch each other at the front of our flats. Almost immediately I could see Brownie become relaxed at her rhythmic touch, and not long almost dozing off even. I could see the tension (and pain) go away from his shoulders and legs. After 15 mins, of continued massage brownie let out a burp – seeming as if to let out the pain and "negative" built up in his body. Thank you Jenny if not for you it would not have occured to me my Brownie is in pain. I will definitely need you to continue to help him."
Lisa, Mummy to Brownie (Singapore)
03/08/2018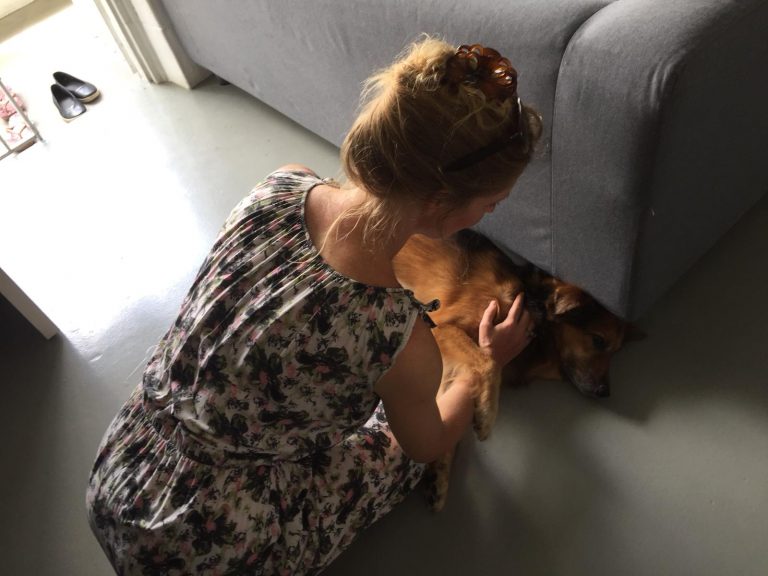 ***
Treament for Aggressive Behaviour
"Jennifer was over at my house once and noticed that the smaller of our two dogs was often aggressive to the bigger dog. It could be for various reasons. She asked us permission to try something and picked up the smaller dog and laid her hands on our Yorkie. She [the dog] became calm and even when she saw the bigger dog looking at her, she did not respond. Some 'negative energy' may have been neutralized. We could also see the tension slip away. It was amazing to see that and thanks Jeniffer for showing us what could be done!"
Mahmood (Singapore)
04/08/2018
***
"Would you like to let your pet experience a soothing treament to possibly reduce pain and discomfort?